An agricultural and landscaping tool, UGS02 Cordless Electric Power Garden Sprayer, is used to spray liquids like pesticides, insecticides, herbicides, fungicides, etc. on fields to nourish crops and protect them from pest assault. You can greatly increase crop output by using this Cordless Electric Power Garden sprayer.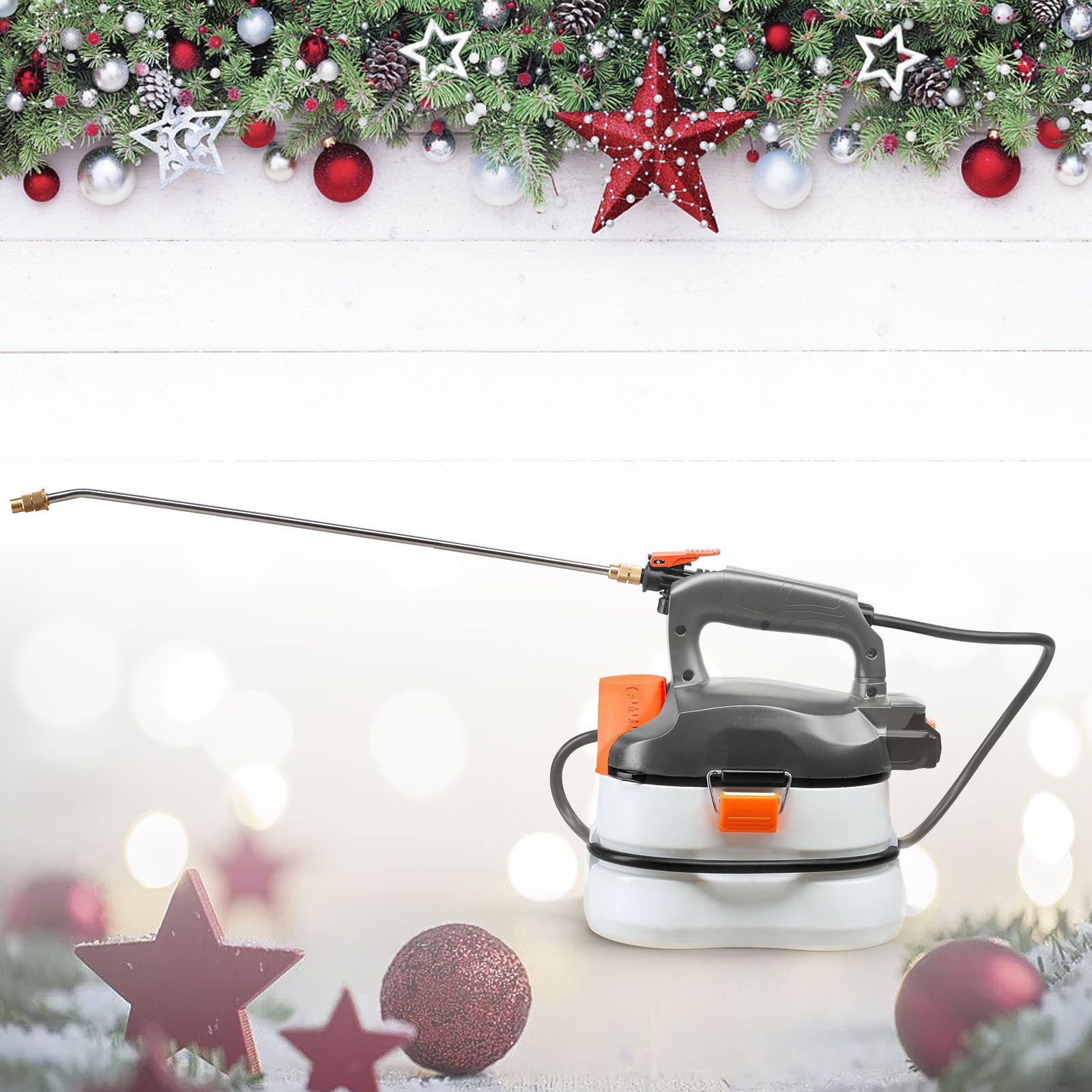 Pest disease and crop nutrition management are now essential components for farmers in agriculture due to the steadily rising crop yield. As a result, battery sprayers have emerged as one of the essential tools for usage in agriculture.
Cordless Electric Power Garden Sprayer Benefits
It is simple to use and simply has a few parts, including motors, etc.
The sprayers are usually more affordable and spray more quickly.
The speed controller that is included with the battery sprayer enables you to regulate the liquid discharge from the nozzle.
You can carry Cordless Electric Power Garden Sprayer while spraying because it is lighter than a regular sprayer.
Product Specifics
Pump-free spraying is possible thanks to the battery-powered sprayer's continuous fluid circulation through the tank. Spraying distance: up to 15 feet with a constant 45 psi and 0. 132 gpm of pressure.
With a cordless, battery-operated, portable handheld design that is specifically made for home garden use, you can set up and be prepared to work in under a minute.
An easy-to-use spray nozzle that can be adjusted to change the liquid's flow from a stream to a fan spray is available. A trigger with a lock-on feature allows for continuous spraying.
Separate water tank: In a sink with little room, you can fill the tank. 10-inch steel spray wand that is extra-long with a curved tip for on-target spraying.
Certifications: assurance of having several certificates (ul, elt, ce, gs, emc, csa). Because of these strict certifications, the gadget is reliable and safe to use. Also available is a one-year new replacement. Ukoke offers a one-year replacement policy for any quality problems.
Maximum sprays are available for 7 hours (420 minutes) on a single battery charge with the Ukoke 20-volt max lithium-ion battery system; readily interchangeable with other cordless ukoke lawn and power tools.