Ukoke Introduces the All-New Smart Portable AC: The Ultimate Cooling Solution with Innovative Features
Ukoke, a leading provider of innovative home appliances, is proud to announce the launch of its latest product, the Ukoke USPC01W Smart Portable Air Conditioner. With its cutting-edge technology and exceptional cooling performance, this AC unit is set to revolutionize how we experience comfort at home.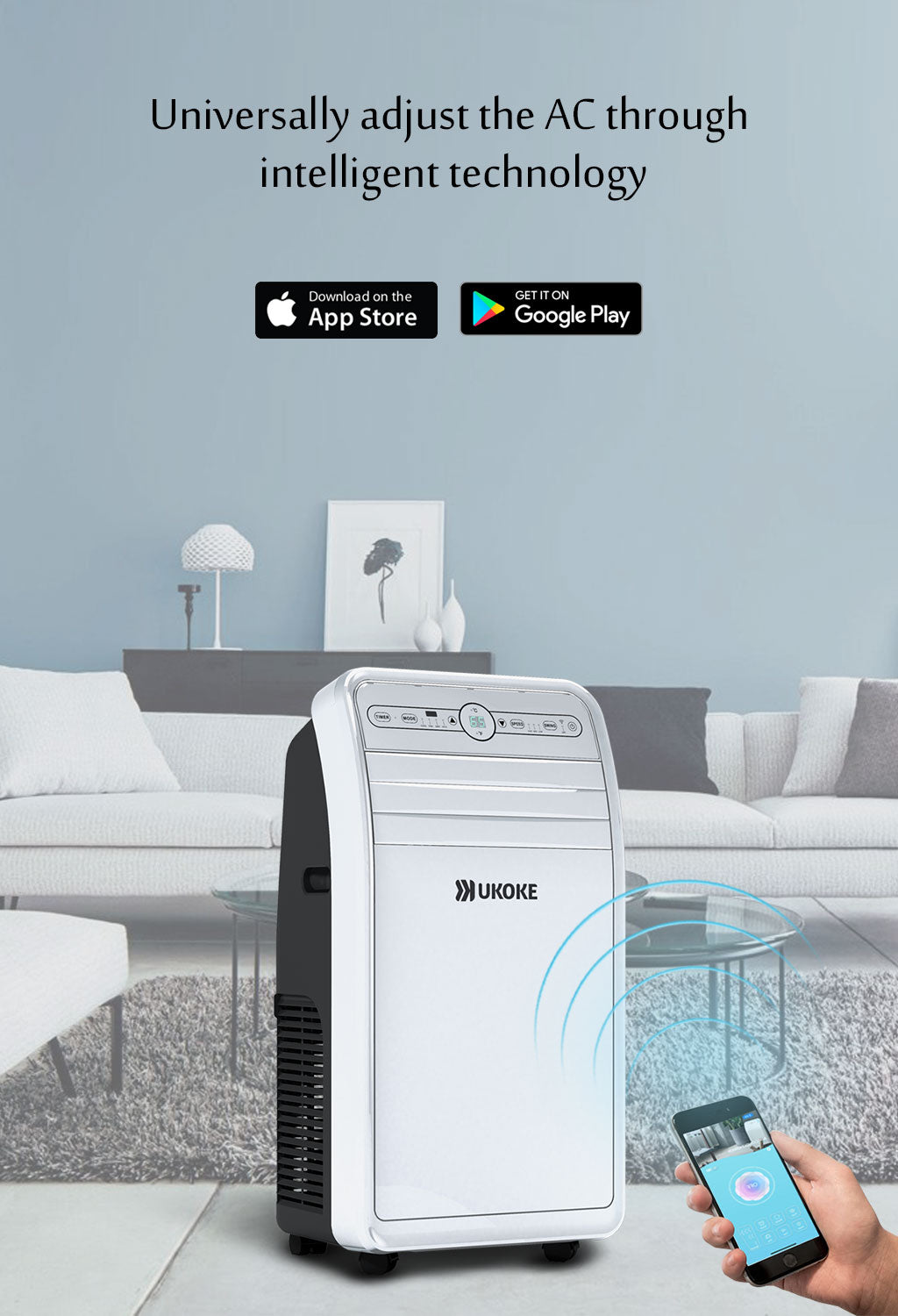 In today's world, owning an AC is no longer a luxury. Instead, it has turned out to be a necessity and to help people invest in the best air conditioning solution, Ukoke has come up with its latest innovations. Designed to cater to the diverse needs of homeowners, the Smart portable AC is a 4-in-1 unit that combines cooling, heating, dehumidifying, and fan functionalities. 
One of the standout features of the Smart Portable AC is its advanced smart capabilities. With integrated Wi-Fi connectivity, users can use the dedicated mobile app to control and monitor their AC unit from anywhere. This allows for remote operation, scheduling, and temperature adjustments, providing unparalleled convenience and energy efficiency.
The product provides exceptional cooling performance and prioritizes ease of use and smart connectivity. Equipped with a powerful 12,000 BTU compressor, this AC unit effortlessly provides cooling comfort in spaces up to 400 square feet, making it ideal for bedrooms, living rooms, offices, and more.
The portable AC with VOICE CONTROL boasts a sleek, modern design that seamlessly integrates into any living space. Its compact size and built-in wheels make it easy to move from room to room, offering flexibility in cooling wherever it's needed most. The intuitive LED display and user-friendly control panel ensure effortless operation, even for less tech-savvy people.
In addition to its impressive cooling capacity, the Smart Portable AC doubles as a heater, making it a year-round solution for maintaining optimal indoor temperatures. With the ability to provide heating during colder months, this unit ensures comfort throughout the changing seasons, making it a must-buy for individuals.
Furthermore, the AC unit features a dehumidifier function, effectively removing excess moisture from the air and creating a healthier living environment. The integrated fan mode provides refreshing airflow, making it a versatile appliance for all cooling needs.
Ukoke places great emphasis on user experience and safety. The Smart Portable AC comes equipped with a range of intelligent features, including a 24-hour programmable timer, sleep mode, and automatic temperature control. The unit also includes a washable and reusable filter, ensuring clean and fresh air circulation.
Ukoke is committed to sustainability and energy efficiency. The Smart Portable AC is designed to minimize environmental impact and reduce energy consumption. It utilizes R410A refrigerant, known for its low environmental impact, and its energy-saving mode optimizes performance while conserving energy.
The Ukoke Smart Portable AC is now available for purchase on the Ukoke website, and that too at a reasonable price. With its exceptional cooling power, smart connectivity, and user-friendly features, it is set to become a must-have appliance for homeowners seeking ultimate comfort and convenience.