Now Save 20% On The Best Caravan Window Air Conditioner With Ukoke's End Of Summer Sale. 
As summer comes to a close, Ukoke is excited to announce its End-of-Summer Sale, offering a fantastic opportunity to save 20% on its caravan window air conditioner. With the scorching heat of summer still lingering, it's essential to ensure a comfortable and refreshing environment. Ukoke's high-quality window air conditioners provide efficient cooling solutions, allowing people to remain calm and comfortable even when it is extremely hot outside. Don't miss out on this incredible offer from Ukoke!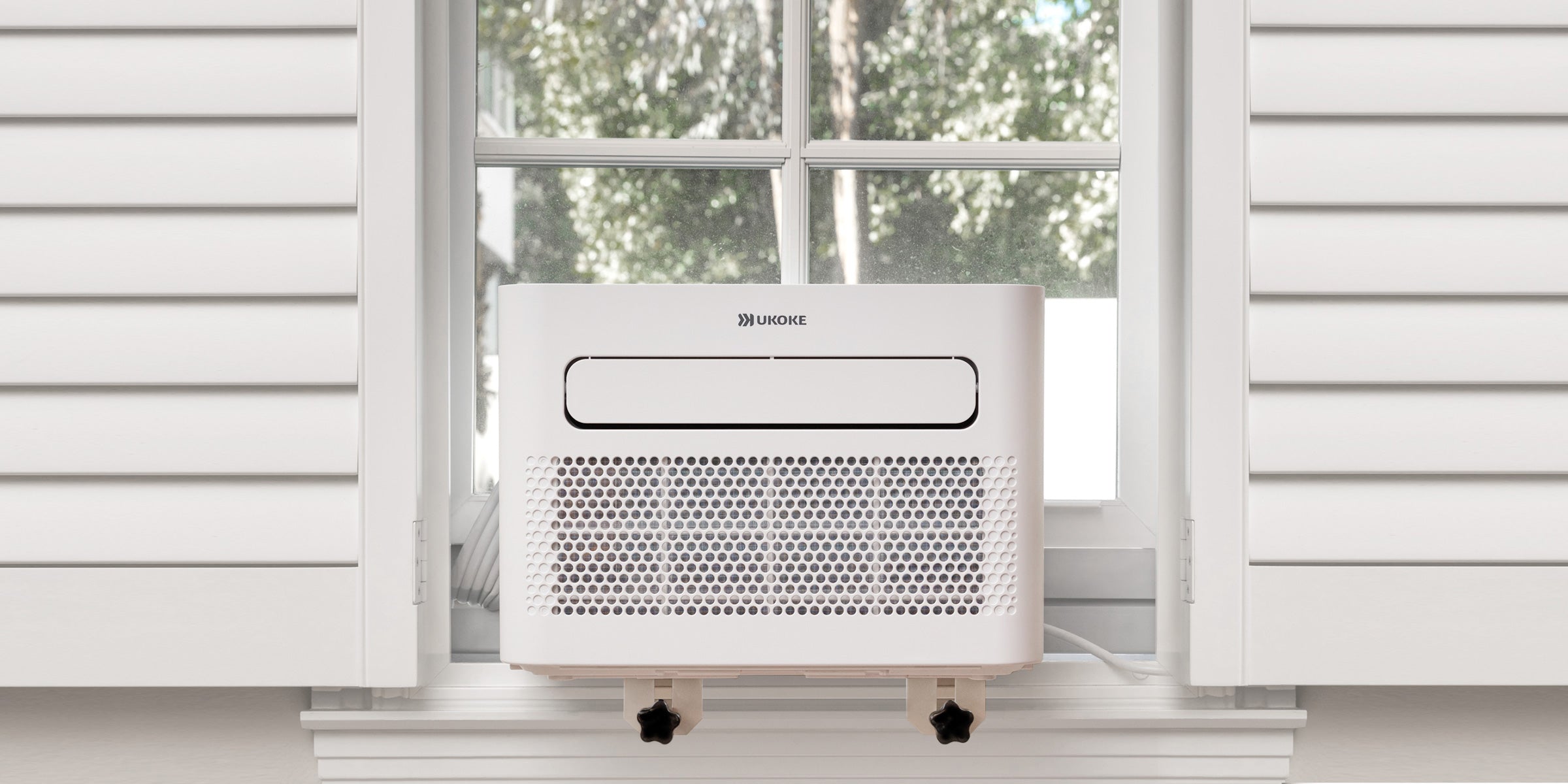 Ukoke takes pride in its commitment to quality and customer satisfaction. The caravan window air conditioner is engineered with premium-grade materials and undergoes rigorous testing to meet the highest industry standards. With its durable construction, this air conditioner is built to withstand the demands of the users and provide reliable air conditioning effects for years to come. 
Ukoke's caravan air conditioner is a compact and lightweight unit that seamlessly fits into most caravan windows. Its sleek design not only complements the home's interior but also ensures hassle-free installation and operation. With an excellent cooling capacity, this air conditioner is powerful enough to keep the available cool and comfortable even in the hottest summer months. The air conditioner also has a 6500 BTU motor and works well with Alexa.
Ukoke is committed to sustainability and energy conservation. The caravan window air conditioner is designed to be highly energy-efficient, minimizing power consumption while maintaining optimal cooling performance. The AC also offers a range of operating modes to cater to different preferences and requirements. Users can choose from cooling, dehumidifying, fan-only, and sleep modes, providing customized comfort options for every situation.
The air conditioner has a high-capacity cooling system that quickly and efficiently cools the caravan, providing a comfortable environment even on the hottest days. It ensures that the interior remains cool and enjoyable throughout the journey. Equipped with a built-in air filter, the Caravan AC actively removes dust particles, allergens, and other pollutants from the air, promoting a healthier and cleaner living environment. The reusable and washable filter ensures long-term air purification without the need for frequent replacements.
The Ukoke caravan window air conditioner is designed for user convenience. It has a straightforward installation process requiring no specialized tools or expertise. Additionally, the user-friendly control panel enables easy temperature and fan settings adjustment, allowing users to customize their comfort experience effortlessly. The AC is also perfect for small spaces and recreational vehicles.
Noise levels can be a significant concern for caravan owners. Understanding this, Ukoke has engineered the window air conditioner to operate silently, ensuring a peaceful and relaxing atmosphere inside the house or caravan. This again boosts the overall health of the users as they can enjoy a relaxing sleep at night. It also comes with a Mobile App so users can control the air conditioner wherever they go.
The End of Summer Sale is a fantastic opportunity for caravan enthusiasts to enhance their travel experiences with the best caravan window air conditioner. By taking advantage of this limited-time offer, customers can save 20% on the original price, making it an excellent investment for current and future summer adventures. To take advantage of this limited-time offer, customers can visit Ukoke's official website. The discount will automatically apply at checkout, making purchasing simple and hassle-free.